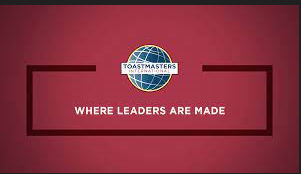 ToastMasters UFSC-GKC Empowered Leaders
Empowered Leaders Meetings occur the 1st and 3rd Tuesday of every month!
To assist our club with becoming more efficient with our communications and meeting notifications, please use the TWO (2) links below to register for the Zoom links for our 1st and 3rd Tuesday meetings.  This is a one-time process that will provide you with links that will be used throughout the entire 2022 calendar year. If you have any questions please reach out to any of our UFSC Toastmasters Board Members for questions and invite a friend to attend a meeting!
REQUIRED 1 time Registration:
Link #1 (1st Tuesday): https://us02web.zoom.us/meeting/register/tZIqf-ChqDktGNNXZASyJpje7wMkIvYlbXQU
Link #2 (3rd Tuesday): https://us02web.zoom.us/meeting/register/tZYqcO2gqTssGNSGVyRk0M11DdN87huf0Ddd