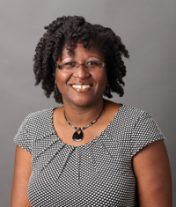 Friends, Colleagues, and Partners…
What a wonderful time to be a Member of UFSC-GKC. Our Executive Board is ready and eager to create several inspirational experiences for our Membership that will exert positive momentum both in your professional and personal lives.
This marks a platinum year for Urban Financial Services Coalition of Greater Kansas City and the continued servant leadership it has to offer. Yes…. we're 20 years [young] this year. I'm extremely honored and excited to go through this year with you as President of such an amazing organization and dedicated people. Join me this year in celebrating this perfect and complete milestone for this organization.
2017 was a year of revelation. It was about the transformation of UFSC at both a local and national level of how to remain significant in our industry climate. We examined the state of the financial service industry with emerging new players. We opened dialogue about positioning women and minorities in discussions at a corporate level; and, heighten the social consciousness about money behaviors. 2018 was the prelude to a complete and perfect 2019. And, UFSC-GKC is up for the challenge.
Friends, 2019 has been earmarked as the "Year of Member Focus". Member Focus can be defined as UFSC mission to serve and become strong contributors in the overall success of our Membership and stakeholders. Centering our programs around you and deepening relationships to create experiences. UFSC-GKC exists due to your patronage and confidence in our mission, values and objectives — I salute you.
I'm looking forward to bringing the 2019 year in together.
God Bless…
Jureau Bowman
President