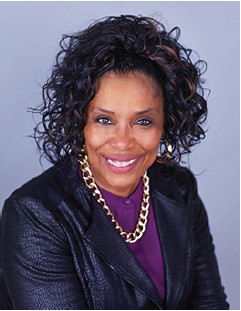 UFSC-GKC Member Since 2016
Natalie Rowe is an AVP Community Development Manager NMLS #1078069 at North American Savings Bank (NASB).  Her focus is on CRA efforts; seeking opportunities to support the communities we serve by facilitating consultations and training sessions, networking, providing connections to vetted resources all while building and maintaining lasting relationships.  She also looks for investment opportunities that align with NASB's giving mission, as well as, places to serve through coaching and collaborating.  She is a graduate of University of Central Missouri with over 25 years of focused finance and education.
Please share what parts of the UFSC-GKC mission you connect with?
All of it
.  As AVP, CRA-Community Development Manager for NASB, a local community bank, I serve as an ambassador for the bank seeking to engage with organizations who serve to enhance economic development, educational advancement and professional development for ethnically and culturally diverse communities by provision of financial education training, coaching, sharing of vetted resources, connecting entities through networking to broaden their opportunities to seek support and more.
What is the most enjoyable aspect of your career?
The ability to "give back" by sharing experiences and knowledge that has been imparted to me through industry exposure by dedicated industry professionals throughout the various stages of my career, spending time adjusting the pace of things to hear the thoughts and needs of those I serve, providing a trusted, open source for engagement and candid conversation and seeing individuals move the needle in their lives in a positive direction.
When time permits, what type of hobbies or activities do you find yourself doing?
When time allows it I love traveling, reading, bowling, movie watching, and dancing.
What advice would you give to someone at the start of their career?
Look for opportunities to align yourself with experienced, successful, like-minded individuals in the industry of focus; Seek opportunities to push out of your comfort zone; remember no question is a "bad" question; trust yourself; and "give back" to others using your gifts and talents when you can.
"Everybody can be great…because anybody can serve. You don't have to have a college degree to serve. You don't have to make your subject and verb agree to serve. You only need a heart full of grace. A soul generated by love."
― Martin Luther King Jr.
These inspirational words inspire Shannon Wooten as an Assistant Vice President, Community Development Officer for Arvest Bank of Greater Kansas City. She is responsible for promoting Arvest's commitment to the community while building long-lasting relationships. Her areas of focus are Financial Awareness, Housing, Education, Health and Wellness.
With 28+ years of experience in the financial services industry she has been recognized for her innovative and result-oriented approach to financial solutions.  She is involved in the community she serves, has a great respect and passion to serve those in the Greater Kansas City area, because she is KC.  She thrives off a want to spirit! She always strives to do better to reach her goals and create new ones.  She enjoys sharing her experiences to inspire folks to do something different. Shannon values the importance of reaching  solutions for her customers and to make a meaningful impact on their lives. Shannon's own experiences have enabled her to understand the obstacles individuals, families and business owners face daily. She strives to make a difference and is persistent in building strong relationships to understand the clients needs on a more personable level. She wants to make a lasting connection, so when her client is ready to do something different, they will remember the importance of having a banking relationship, no matter how big or small the request.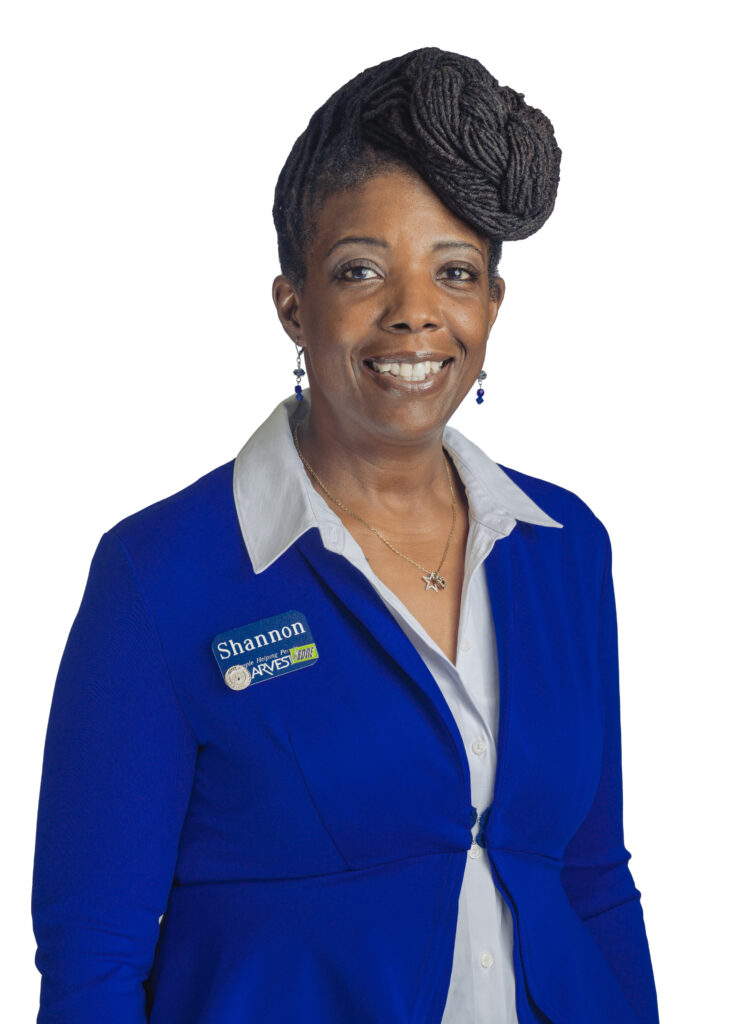 UFSC-GKC Member Since 2016
Shannon stays involved in the community, holding board positions with True Light Family Resource Center, Palestine Senior Activity Center, Community Action Agency of Greater Kansas City, and the Bank on Coalition. She also serves on Prep-KC's volunteer committee and the KC CRA Coalition committee. She is a member of the Prospect Business Association, and UFSC's Empowered Leaders Toastmasters group. I regularly participate with The YMCA Head Start parent program, Money Smart KC, JA, KCPS, The Housing Authority of GKC, Prep KC, United Prayer Movement, The Light House, The Black Community Fund, many faith-based organizations, neighborhood associations and local non-profits. She is always seeking new relationships, always! In addition, she volunteers countless hours to support various organizations by assisting with their general operations. Until God says otherwise, she will be hooked on serving!
May you share your experience with UFSC-GKC?
I'd just started my new role with Arvest Bank, as a Community Development Officer and there was a UFSC pamphlet in my current desk left behind by the previous person that sat there. In all my 20 plus years of working for banks I had never been introduced to UFSC.  After, a little research I had to find out more about this organization that focused on the professional growth of black bankers and provided services that focused on community needs. I immediately connected with the president at the time, and on that sunny day in 2016 our relationship began.  Finding UFSC-GKC was not by happenstance, I feel as if that pamphlet found me. The mission of the organization fell right in place with my personal mission as well as Arvest. I attended every informative lunch and learn, and all the networking events. I wanted to get to know as many local and national UFSC members as possible. I was totally out of my comfort zone, but not once have I ever felt out of place. I have always wanted to be a banker, but I was also always aware that I would likely be the only black banker in the room. Before UFSC I did not know how much and how many black professional bankers contribute to the financial world, we are simply remarkable.  Since black bankers are so spread out throughout the nation UFSC provides the needed platform and environment to meet and interact with other financial professionals with the opportunity to work together. UFSC is truly something special, simply being in the room with folks that look like me, who have the same mindset and ambitions, with a desire to serve, grow and encourage one another cannot  compare to any other professional growth program I have ever experienced.  My gratitude is immeasurable. 
Who is one of your favorite leaders?
Sometimes we forget you don't have to be president of a company, managing a team of people, or overseeing a large project to be a leader. My heart lights up when I think about all the leadership qualities and confidence my Ma poured into me. My Ma was the first to show me what it means to lead by example and to never waiver my personality for anyone.  Very early I learned there is always someone watching and observing our actions and tone. We just never know whose life we are affecting by the decisions we make or how we carry ourselves.  She taught me to not only do good but feel good and look good too! It was important to my Ma to give back to the community she grew up in and loved dearly. When a family member or friend needed her, she was there, no hesitation.  I'm certain my desire to serve is inherited from my Ma. I can remember as a child the countless trips on the big school bus, church bus…lol gathering folks up for Sunday Service and taking them home after.  She was always volunteering and doing something for someone, and I would be right there on her heels, not wanting to miss out on anything.  Hands down my Ma is my very first example of servant leadership. At the time I had no idea what any of it meant, but I look back and tons of memories of kindness, generosity, empathy, grace, and love come to mind. My Ma's legacy of giving will forever be embedded in me and all those whose lives she has impacted.
May you share with us what you enjoy most about your career?
I am one who can truly say I love my career.  Sometimes I get the side eye, but it's true I really do love my job. I know what it's like to not be happy in my career and now I know it doesn't have to be that way. Before Arvest, I was waking up upset every day, how is that possible when the day just started? I knew I had to do something different, so I got super specific in my prayers on what to do next.  I wanted and deserved to be happy where I spent most of my time. I was determined to make that a reality and my prayers lead me back to Kansas City in May of 2013. I really had no plans to go back into banking as a career.  I needed a checking account, my now husband suggested Arvest. I did not know what was in store for me.  In August 2013, I started as a Floating Financial Service Representative with Arvest Bank. I loved it. I have always been passionate about the needs of my community, regularly volunteering and communicating those needs back to the bank and in 2015 I was asked to become one of our very first Community Development Representatives in all our regions.  I did not have any experience, but someone saw something in me I hadn't yet seen in myself. This opportunity brought new perspective and opportunity. I have met people from all backgrounds, consumers at all stages, business owners new and established, community leaders, neighborhood associations, schools' students and staff, non-profits and bankers that look like me!  Currently I sit on a few different boards, help with community committees, attend resource fairs, engage in financial awareness conversations with children and adults and provide free one on one credit coaching. I am not tied to a desk or set schedule, that's enough for me!
What advice would you give to someone at the start of their career?
In regard to career advice, I always advise to be diligent and intentional. Figure out your likes and dislikes early on and allow your passion to help guide your career choice.   A long time ago I chose banking on purpose. I knew I wasn't ready to go to college right after high school, and I knew I didn't want to come home smelling like fast food or on my feet all day. I knew I liked people and the idea of being around and learning about money all day sounded sweet. Whatever career you choose make it your best choice and bloom where you are remembering to live, learn and apply, and don't let your mistakes be in vain. Take responsibility for your words and actions, and present solutions. Don't be a push over, stand up for yourself and others if it calls for it. Remember you have a voice, your ideas and opinions are valuable and there really are no dumb questions. Know that you are at the table because you belong there, and you can do all things through Christ which strengthens you! Allow yourself to be open to change and to grow from constructive feedback.  I would say to never get so comfortable that you stop progressing, learning and sharing.  I would recommend having a mentor, maybe even someone who is not in your usual comfort zone. This maybe be the oldest cliché around, but knowledge is power! And be sure to work smarter not harder!
UFSC-GKC Member of the Year
UFSC-GKC accepts nominations for the Member of the Year. This annual award recognizes a member as a community steward of the organization. The award recipient will be recognized at the annual Scholarship Awards Reception in December. Nominees must be active UFSC-GKC members and residents of Missouri.
2022 Member of the Year!
Vanessa Sims
This year we are so very proud to recognize Vanessa Sims as the UFSC-GKC member of the year!
Vanessa was nominated for being an advocate for career development and dedicated time in participating and mentoring at multiple Empowerment sessions.  She has exemplified what it means to truly be a mentor.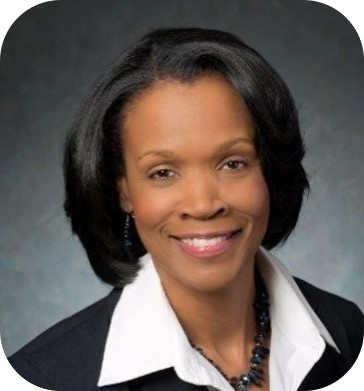 Vanessa Sims
Director of Diversity, Equity and Inclusion at WSIA (Wholesale & Specialty Insurance Association)
Past Member of the Year Winners:
2021 – Shakia Webb
2020
2019
2018
2017
2016